POLYPROPYLENE COMPOSITE HOSES AND ASSEMBLIES
Single Phase Motors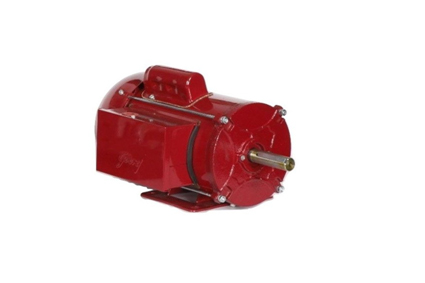 Range: 0.09 Kw to 2.25 kw (1/8 HP to 3 HP) in single phase Various Mountings to meet specific requirements Motors with ball bearings Available in various enclosures Low Vibration and Low Noise Special Shaft, special voltage / frequency motors also available Custom-built motors to meet specific applications Sheet metal body Insulation class 'B' or 'F' Thermally protected motor


Rating:

All standard motors are continuously rated to comply with performance standards. Special motors for cyclic or short time duties can also be offered against specific applications. Enclosures

• Drip proof (DP)
• Totally enclosed (TE)
• Totally enclosed fan cooled (TEFC)
• Air over motors (AOM)


Types of mountings
• Foot
• Stator pad
• Flange
• Foot cum flange
• End shield pad
• Stud

Typical Mountings
• Foot
• Stator pad
• Flange
• Foot cum flange
• End shield pad
• Stud
Range
Wide range of motors ranging from 20 watts (0.025 HP) to 2250 watts (3HP) in single phase designs.
• Typical Applications

• Vacuum pumps
• Wet grinders
• Sewing machines
• Machine tools
• Box strapping machines
• Floor polishers
• Pouch making machines
• Printing presses
• Sugar cane crushers
• Jewellery making machines
• Room coolers
• Needle vibrators
• Commercial air-conditioning
• Poultry equipment

Three Phase Motors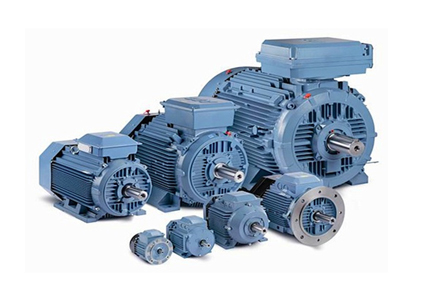 We stock a wide range of general purpose, custom-built single phase and 3 phase motors for industrial and commercial use.

Recently,a range of 3 phase motors in IEC frames 63 to 200 has been launched. This range of premium efficiency IE3 motors is as per IEC60034-30:2008 / IS12615:2011 and is suitable for a wide range of applications.

Technical Features
• Frame Size : 63 to 200
• Power Range : 0.18 kW to 30 kW (0.25 HP to 40 HP)
• No. of Poles : 4P as standard (2P, 6P and 8P offered on request)
• Motor Material : Frame: Cast Iron (with mounting feet integral to the housing - for constructions with feet)Terminal Box on top as a standard, Fan Cowl: Sheet Steel, Fan: Thermoplastic
• Degree of Protection : IP55 as per IS:4691
• Voltage : 415 V as standard.
• Frequency : 50 Hz.
• Cooling Type : IC411 as per IS:6362. (Totally Enclosed Fan Cooled)
• Ambient Condition : 50°C, Altitude
• Insulation Class : Class F, with temperature rise limited to Class B
• Bearing System : Ball bearings with C3 clearance
• Special Features : Dual speed, Brake motor, Special shaft extension, Insulation class other than F, non-standard voltages,
Most suited for industries like
Cement | Steel | Construction | Machine Tools | Textile | Material Handling | Fertilizers | Poultry | Air-conditioning | Power
Advantages of three phase motors
• The output of 3 phase machine is always greater than single phase machine of same size. The output will be approximately 1.5 times than single phase machine.
• For transmission of electrical power three phase supply requires less copper or less conducting material than that of single phase system for given volt-amperes and voltage ratings. Hence 3 phase system is more economical compared to single phase system
• Single phase machines are not self-starting machines. On the other hand three phase machines are self-starting due to rotating magnetic field.
Three phase system gives steady output and also ensures that a single-phase can be derived from it itself.